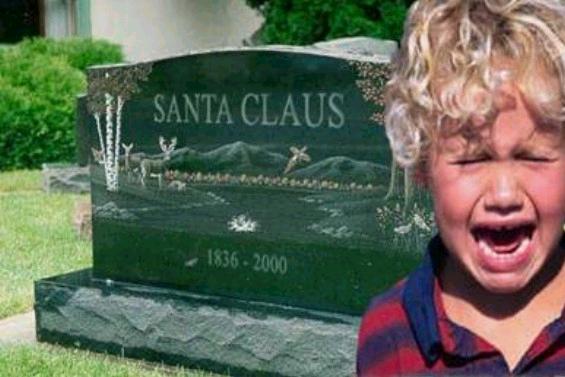 Or not... Kole recently decided he does not believe in Santa anymore. It's taken a lot of convincing that even though he does not believe anymore that it's still okay for his younger friends and baby sister to carry on thinking that Santa brings them presents.

Kole is also at the age where it is no longer "cool" to take pictures with Dad.

We've been experiencing unseasonably warm weather here in south-central Connecticut. Today it was 60F at 8:15AM. But despite the warmth, the leaves still fall and make trails very slippery. A few falls were taken, ruining what was otherwise a nice hike. Seven is a very dramatic age.

Big boxes are still the best toy around...